Fuck, man
I just realised I haven't been the size I am now since I was in middle school.
That is all.
Weight Loss Stats Dos
02.18.10: 230 lbs, size 18, 44", 37", 47"
08.17.10: 180 lbs, size 12, 41", 34.5", 41"
09.27.10: 168 lbs, size 10/12, 39.5", 33.25", 39.5"

Lost since last check in: 12 lbs, 1/2 dress size*, 4.25" (1.5", 1.25", 1.5")
Total loss: 62 lbs, almost four dress sizes*, 15.75" (4.5", 3.75", 7.5")

*The size 12 clothes I have are too big, and they're too big when I try new ones on at stores, but the size 10s are still a little snug. According to the sizes, I'm just half an inch away from them fitting so much better. We'll see where I am next month. :)
Progress Pictures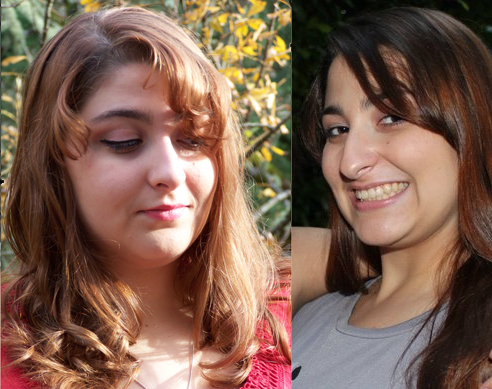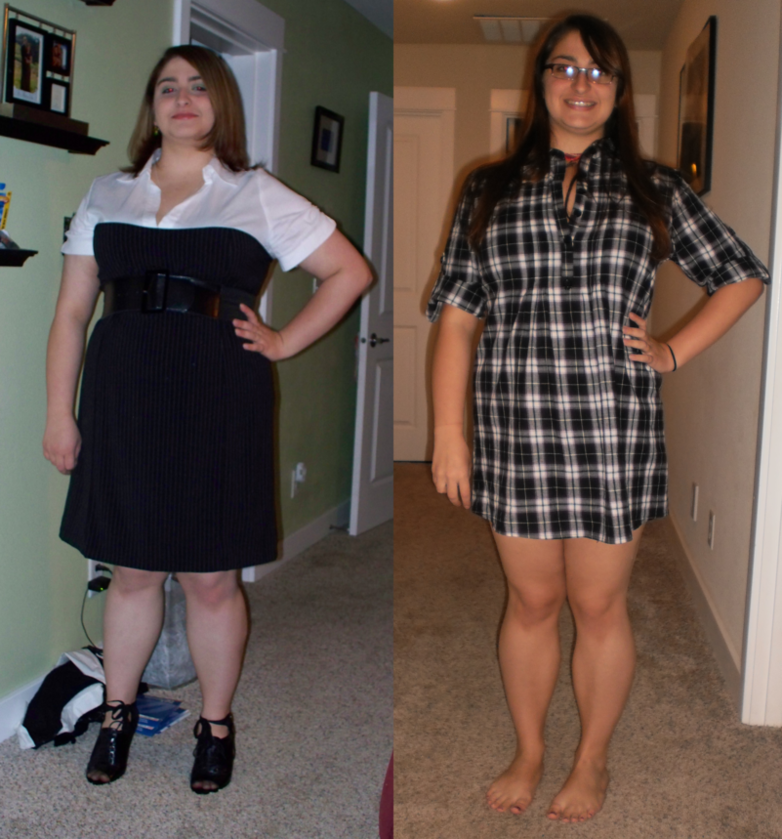 I think there's a difference, and it's not the obvious tan that I didn't have before. XD
Festa Italiana!
Went to the Portland Festa Italiana today with Krystal! We only stayed for a couple hours, but the band we watched was really great and fun, and the Crostini Toscana I ordered was super yummy. The tomatoes and the ricotta were perfect and the bread was crispy and buttery and mmm. Also got a Romano's Italian Soda. I don't usually drink soda, but it beckoned to me :P There's a picture of it below this post. It was pretty much just carbonated water, artifical flavouring and sugar, but it was real sugar! Which makes me way happier in my soul than HFCS.
Anyway, we got there at kind of a bad time I think, because they took a 2-3 hour break in their line up after Ray Massa's EuroRhythms played, and we got bored. The food was a little on the spendy side, but it was yummy and like I said, the music was great. There were also puppets! We didn't see the puppet show, but the puppets were so good to look at. I think I'll need to go back tomorrow or Saturday, later in the evening, to get the full experience! And if I do, I'll get pictures of the puppets for sure.
First Happy: Weight Loss Stats
You know what makes me super happy right now? My current weight loss stats.

02.18.10: 5'4", 230 lbs, size 18, 44", 37", 47"
08.17.10: 5'4", 180 lbs, size 12, 41", 34.5", 41"

Total loss: Still short, 50 lbs, 3 dress sizes, 11.5 inches (3", 2.5", 6")

Those are a few days old but haha, I don't measure myself all the time, that would be pointless and silly. It's not really the exact numbers that make me the happiest, it's how I feel! I have more energy lately, I actually enjoy exercising and don't feel like I'm torturing myself, and the compliments I've been getting are really only adding to the joy.