Weight Loss Stats Dos
02.18.10: 230 lbs, size 18, 44", 37", 47"
08.17.10: 180 lbs, size 12, 41", 34.5", 41"
09.27.10: 168 lbs, size 10/12, 39.5", 33.25", 39.5"

Lost since last check in: 12 lbs, 1/2 dress size*, 4.25" (1.5", 1.25", 1.5")
Total loss: 62 lbs, almost four dress sizes*, 15.75" (4.5", 3.75", 7.5")

*The size 12 clothes I have are too big, and they're too big when I try new ones on at stores, but the size 10s are still a little snug. According to the sizes, I'm just half an inch away from them fitting so much better. We'll see where I am next month. :)
Question:
Almond butter > peanut butter
Asked by nina-moon
Answer:
Now I want almond butter, goddamnit. I love all nut butters, best fucking invention ever. :D
Question:
so if you wanna burn yourself remember that I LOVE YOU
and if you wanna cut yourself remember that I LOVE YOU
and if you wanna kill yourself remember that I LOVE YOU
call me up before your dead, we can make some plans instead
send me an IM, i'll be your friend
Asked by nina-moon
Answer:
WE WON'T STOP UNTIL SOMEBODY CALLS THE COPS
AND EVEN THEN WE'LL START AGAIN AND JUST PRETEND THAT
NOTHING EVER HAPPENED 
Nina Moon you are what happiness is all about fosho.
11 Fascinating & Under-Explored Female HP Characters
This pleases me so fucking much. Happiness in my soul omg.
We all know about Bellatrix's badassery, Andromeda's rebellion, Narcissa's bravery, Lily's sacrifice, Hermione's brilliance, Luna's unconventionality, Ginny's passion, and Minerva's awesomeness…but what about all the other interesting female characters often overlooked in the fandom? There are so many stories left untold or unexplored. Let's just take a moment to appreciate a few of the Potterverse's lesser loved ladies:

Merope Gaunt - Merope is arguably the woman with the most influence on the events of the series as a whole, considering she brought Lord Voldemort into the world, conceived under a desperate love potion. There is so much in her twisted, tragic story to discuss and explore, as this fic does.
Mrs. Crouch - Lily Potter wasn't the only woman in the series to exchange her life for her son's. Barty Crouch Sr.'s wife—the 'frail, wispy little witch' present at the trial in which her husband imprisoned his own teenage son for being a Death Eater—Polyjuiced herself into Jr. and wasted away to her death in Azkaban for him. That's a hell of a sacrifice! Why are there not more fics like this one exploring the Crouches and their story?
Ariana Dumbledore - Ariana's story is haunting, with so much left unsaid. What exactly happened to her that day in the garden? What was her day-to-day life like? What were her relationships with Albus, Aberforth, and Gellert? A few great fics exist, but not nearly enough to provide answers.
Eileen Prince - The woman who gave birth to the Half-Blood Prince surely had some fascinating tales of her own to tell. Why did this Pureblood witch marry an abusive Muggle? What was her upbringing of Severus? What were her own Hogwarts years like, especially since she went to school at the same time as Tom Riddle?
Petunia Dursley - Petunia, I think, is one of the most deceptively complex and interesting characters in the series. If you don't believe me, read these three fics and then try to say you don't want to know so much more about this woman.
Helena Ravenclaw - The Grey Lady's monologue was far too short. What was her relationship with her famous mother? Who was her father? Why did she want the diadem so badly? How did she really feel about the Baron, just how well did she know Tom Riddle, and why did she choose to stay at Hogwarts for all eternity?
Mrs. Zabini - Blaise's 'famously beautiful' mother, with seven husbands all dead under mysterious unsaid circumstances, is definitely an intriguing character. I'd love to know all seven of her stories.
Dorcas Meadowes - The Order of the Phoenix member who Voldemort took enough interest in to kill personally…there's undoubtedly much more to her story. I found this idea to be stunning.
Augusta Longbottom - Neville's badass grandmother (she takes down five Aurors and fights in the Battle of Hogwarts!) has a heart-breaking past that's absolutely worth exploring the ramifications of.
Fleur Delacour - Fleur is often underestimated, even by her fellow characters. She was a Tri-Wizard champion and clearly much more than a pretty face. So why do other women hate her? And what, exactly, are the implications of her Veela heritage?
Madam Rosmerta - I never put much thought into the life of the Three Broomsticks' barmaid until reading this fic—now, it's impossible to see her as anything less than captivating.

Petunia, I think, is one of the most deceptively complex and interesting characters in the series.

THIS. So much. And just, yes, to all of this.

I happen to have a minor obsession with a good number of the minor women in HP.  It's fine.  Love.
(via lipstick-feminists)
Weekend Shenanigans
(for anyone who saw those beautiful pictures I accidentally texted to Tumblr, I hope you enjoyed them :P)

Anyway, as some of you probably saw, I had a pretty partyrific weekend! I went to Kumoricon with a bunch of friends and we pretty much had the best time ever! I gained like three pounds, but I wasn't really expecting to be a beacon of healthy diet and exercise while staying in a hotel downtown with booze booze and more booze. I really don't think it was too bad. I mostly just ate Lunabars and v8 juice during the day, and then had an actual meal (like pizza or Mexican food or veggie burgers nom nom) for dinner. Some snacking, some boozing, loads of dancing and running up and down six flights of stairs haha.

Anyway, now that that's over, I'm actually hoping to kick things into gear a little more before school starts at the end of the month. I want to look extra fabulous! I got me one of those 7-day teeth whitening kits for some extra fabness. Also, my size 12s are getting super loose, so maybe some size 10s are in the near future. ;)

Wish me luck!
Brian should start a new weight loss campaign. Low fat chips and less condiments are totally the answer to life's problems.
Me: I'm really fat, right?
Brian: You're not really fat.
Me: So I need to eat better but all I crave is Supermac's chips
Brian: Just eat low fat chips, you'll be grand.
Me: Low fat chips?
Brian: Yeah, just… use less condiments.
Question:
I LOVE YOU MORE THAN ANY OF THESE BITCHES EVER WILL.
Asked by nina-moon
Answer:
That is so not a question, Nina Moon, that is a true fact.
But while we're here, did you all (as in all of you excepting Nina) know that Nina runs two absolutely fabulous blogs? Lipstick Feminists and All Women are Real Women are definite must reads. So go read them. Right now.
Lipstick Feminists "is a feminist blog focusing around current events, pop culture, queer and race issues, and sex. Mostly sex. There are a few NSFW things."
All Women are Real Women "is a blog for women of all shapes, sizes, colors, styles, and backgrounds. We want to celebrate all women as being real and beautiful ladies. Genderqueer individuals are celebrated- we are hoping/trying/are creating a safe space."
Anyway, Nina, I love your face. Stay classy.
Progress Pictures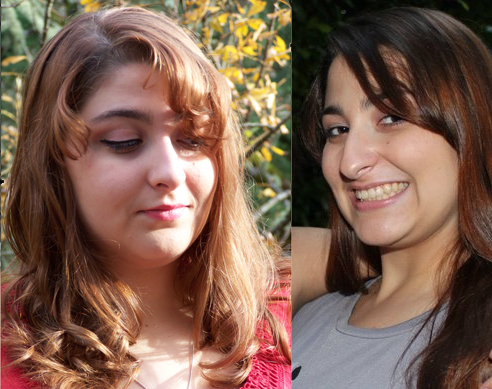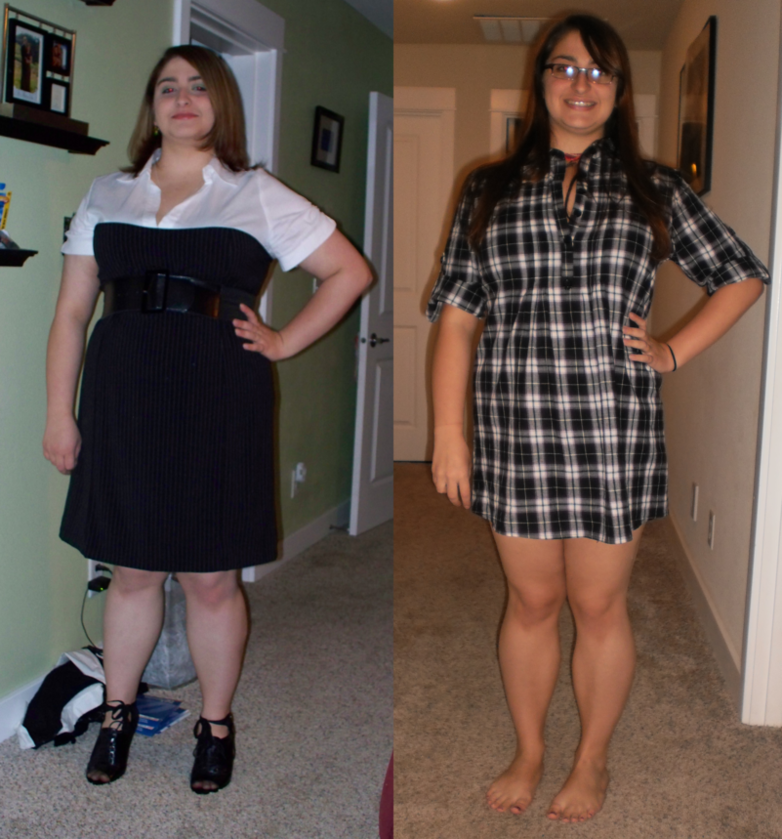 I think there's a difference, and it's not the obvious tan that I didn't have before. XD